This section specialises in assembly of parts made of extremely hard materials, such as sapphire/ruby, tungsten carbide and ceramics, with parts made of other materials. We also manufacture sockets made of a range of materials.
Examples:
assembling bearings using sapphire, ruby and turned parts
mounting of spring-loaded bearing systems
pressing tungsten carbide pins into steel sockets
flanging of tungsten carbide spheres into steel sockets
assembling sapphire bearings into bearing sleeves
gluing of nozzle blocks into stainless steel sockets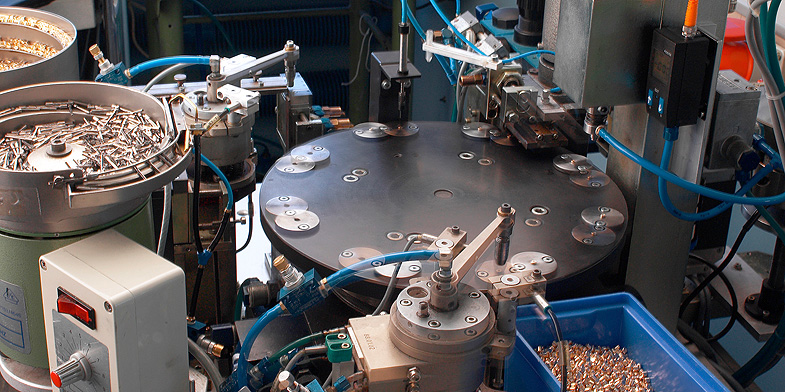 Equipment:
broad range of lever presses
pneumatic semi-automatic presses with load-displacement monitoring
fully automated assembly for large runs
flanging device
glue dispensing system
cleaning systems
Development:
Our expertise and extensive experience in optimizing extremely hard components and their sockets are at the disposal of our clients from the very start of their planning and development.
The special techniques for manufacturing sapphire and ruby jewels for time-pieces are also ideal for post-processing of other hard, brittle materials. Bore sizing and turning provide outstanding means for detail working of precision bores and for optimising cylindrical shells concentric with the bore. The combination of these two techniques is particularly well-suited to the manufacture of precision nozzles.
Bore Sizing for the Post-Processing of Precision Bores
Concurrent processing of several parts makes bore sizing an efficient procedure for the precision tuning of the bore diameters and the polishing of the bore walls for
ceramics
sapphire/ruby
tungsten carbide
machinable materials
We attain 
precise bores in hard, brittle materials
high precision micro-bores in machinable materials
polished bore walls
Cylindrical Grinding Concentric to the Bore: 
In addition, this technique optimizes the concentricity of the outer shell and the bore. Different parts (bushes, rings) are mounted on a guide wire and processed simultaneously (up to a total length of approximately 250mm).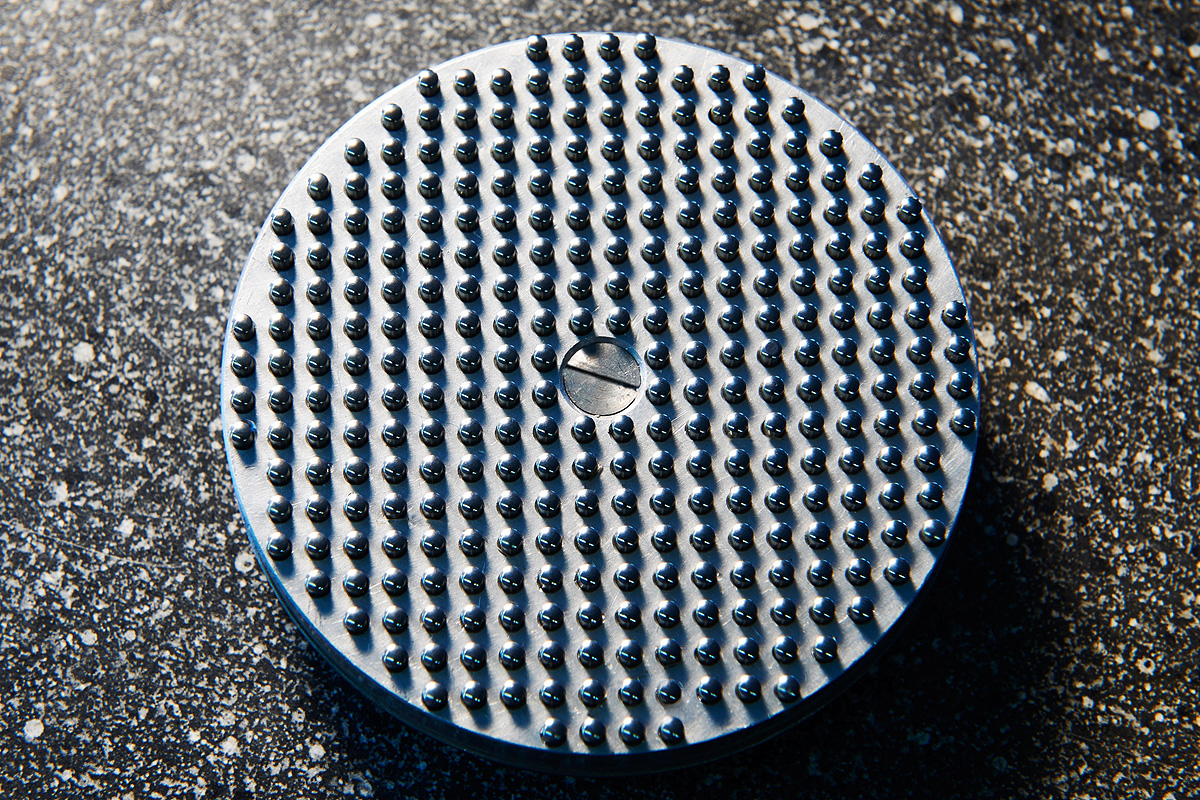 Additional Post-Processing:
We apply specialized techniques for processing hard, brittle materials, to round edges, to fine-tune matching diameters of cylindrical parts and to achieve optimal surfaces:
brushing
disc grinding
surface finishing/polishing
BIEG has extensive experience in designing and manufacturing machinery, assembly robots, grinding machines and other equipment, not only for our own use, but also to serve the needs of our clients in diverse branches of industry. We specialize in working with extremely small parts made of extremely hard materials meeting very high standards of precision. We look forward to assisting you with your project!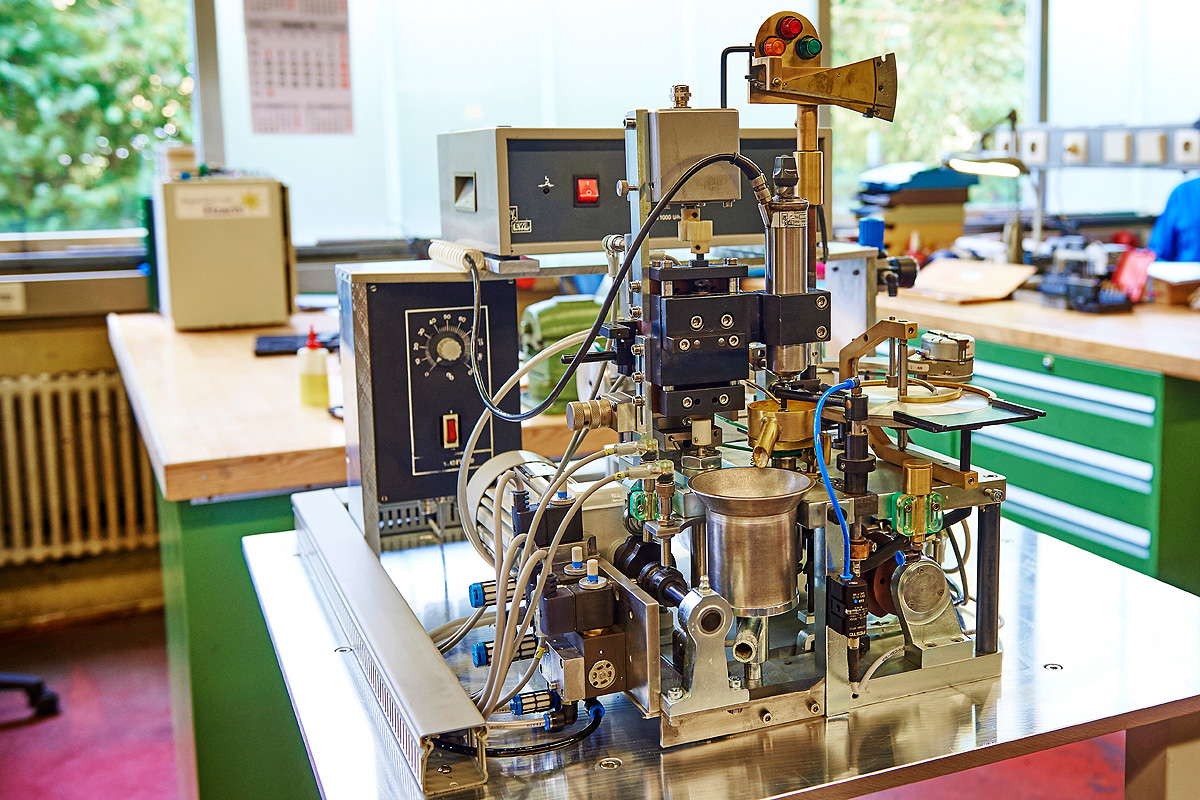 Focus:       
equipment for bonding processes
press-fitting appliances with load-displacement monitoring
test rigs
equipment for grinding such extra hard materials as ceramics, tungsten carbide, sapphire, magnetic materials
Resources
drafting CAD in Solidworks
comprehensive machinery pool for semi-finished production
integration of electronic control units
for example, for
the automotive industry
the glass industry
medical technology
metrology