Extreme hardness, chemical stability and biological inertness make sapphire and ruby outstandingly suitable for nozzles, as they allow for:
very small bores 
highly polished bore walls
smooth trailing edges
We also manufacture ceramic and tungsten carbide nozzle inserts, the latter being particularly robust under  impact load.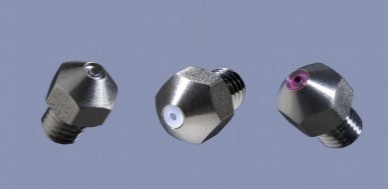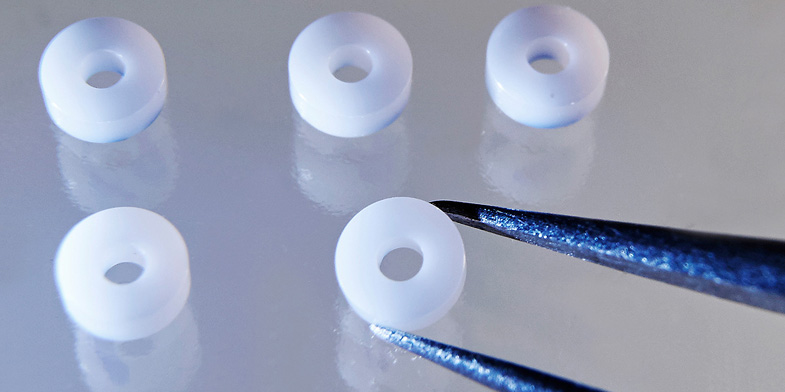 Applications:
water jet nozzles
metering pumps
printer jets
atomizing nozzles
grinding nozzles
spray painting nozzles
We produce sockets in the desired material according to clients' drafts, and press, glue or flange the nozzle blocks into the socket taking care to optimally match the nozzle insert and the socket.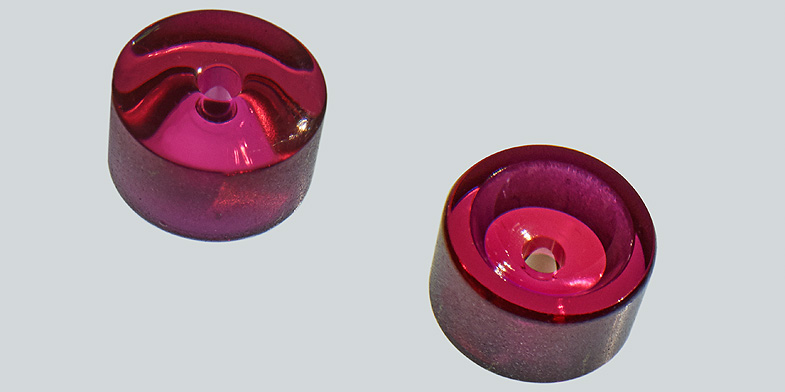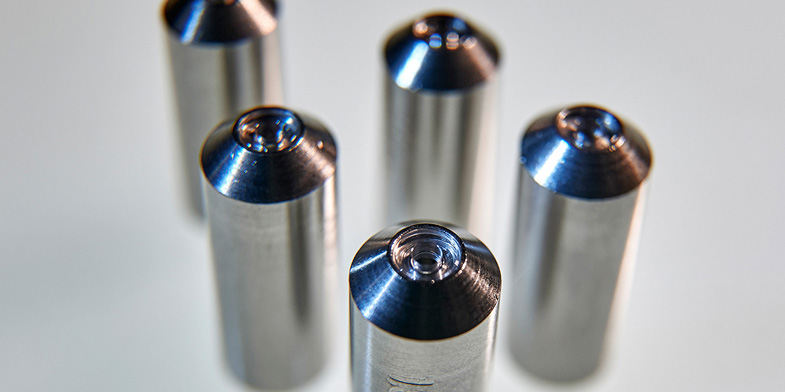 Determining nozzle specification:
We advise clients on form, surface specifications, rounding and tolerances to optimize both function and costs.